Rating:
Genre: Fantasy* YA* Science Fiction* Romance
Summary: 
"In Earth's battle-ridden future, humans have evolved. Those with extraordinary skills rise to power and fame. Those without live in poverty.
Sixteen-year-old Willow Kent believed she was normal. But when a genetically-advanced military officer shows up in her village and questions her identity, long-buried secrets begin to emerge. With remarkable skills and a shocking genetic code the Core and its enemies will do anything to obtain, Willow suddenly finds the freedom she craves slipping through her fingers. Greed, corruption, and genetic tampering threaten every aspect of her existence as she's thrust, unwilling, into the sophisticated culture of the elite Core city. To ensure peace, she must leave the past behind, marry a man she's never met, and submit to the authority of a relentless officer with a hidden agenda of his own.
Her life has become a dangerous game. How much will she sacrifice in order to win?"
Review:
When I first read the summary, I didn't really understand nor knew what direction the book was going to take. But I had heard so many wonderful things so I decided to pick it up and it definitely didn't disappoint. It was so good!
Willow was by far the best heroine I've read in a while. She was confident and stubborn, which was really fun to read. And she had that personality with everyone she met so it seemed rather genuine. Reece was truly something else. At first, I didn't know how I felt about him because he was so ruthless and cold yet so caring specifically to Willow. Then as the story developed and we got to know his character a bit more, I decided I liked him.
The story-line and world-building were very well done. I loved the contrast we got to see from Willow's village and the sleek and modern Core city; it felt like entering two different worlds. The Core city had a huge emphasis on environment protection and you could note how that was a message to readers in general. We got to see how Willow adjusted to the elite city after growing up in the countryside and that added to Willow's character development.
The romance was there and I definitely enjoyed the slow build-up. But this was a sort of forbidden romance that just made me roll my eyes. Willow is engaged to another to stop the two powerful families of the Core City from starting a feud against each other. I really wanted to like Thess, her fiance, because I secretly wanted Willow to not end up with Reece. It's not anything against their relationship because the progress from when they met to when the book ended was amazing. But I kind of knew where the romance aspect was heading and I just wanted to be surprised. But unfortunately, I was not surprised. I wanted to at least see more of Thess' personality and character to determine how well he fits into the story-line, but the one scene that he was in was specifically there for readers to dislike Thess.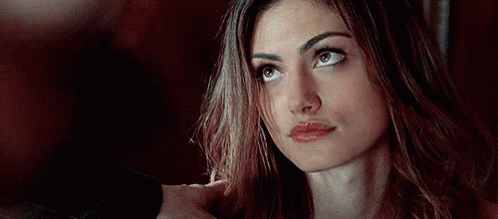 I really did like all the characters; especially Joshua who seems to be her guardian angel. I'm in love with the cover because it relates to the story so well! I honestly can't wait until the sequel comes out; I'm just waiting to see where the plot is going to venture into. All in all, a beautifully done debut!
What do you guys think about this book? If you guys read it, how did you like it?
Happy reading!