Hello all!
I'm back with another one of my Random Thought Bubbles post where I talk about random stuff, both bookish and non-bookish. I come to you with a heavy heart today because I'm going to list books that I just couldn't finish. I hate DNFing a book because I get excited beginning a new story and it's a real bummer when it doesn't meet my expectations. And to be honest, I DNF books almost always. If a book doesn't interest me or at least evoke some type of emotion halfway through the story (sometimes less), then I can't bring myself to finish it. Why waste my time on a book that doesn't interest me in the least while there's so many glorious unread books out there?
But then again, I know some books take time to get interesting and develop an actual storyline and I probably DNF before it gets to the good part. I guess you win some and lose some. These are some popular books that I really tried to get through but ultimately DNF.
---
1) The Martian by Andy Weir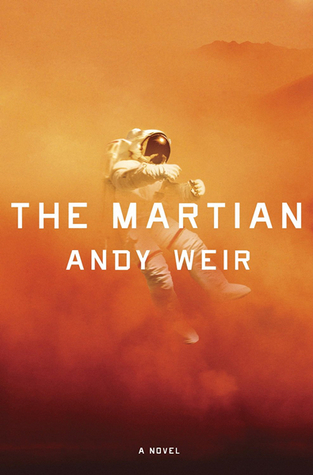 The Lord knows how excited I was to read this book. The concept sounded so cool and I wanted to read the book before watching the movie. As soon as I started reading it, my enthusiasm dwindled. There were a lot and I mean A LOT of scientific explanations thrown in and I didn't know if I was reading my college textbook or something of the nature. Although, I did like the MC's personality which was refreshing among the endless scientific and mathematical facts that made my head spin.
2) Heir of Fire by Sarah J. Maas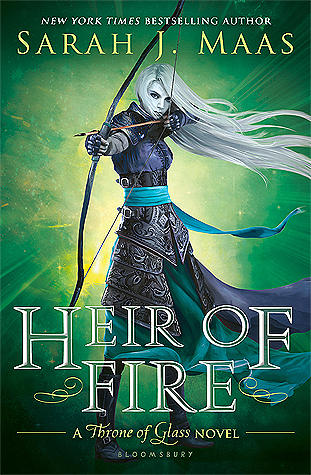 Unpopular opinion time. I loved the first two books of this series, especially Crown of Midnight. So I definitely knew I would love this book too. But I just couldn't get through it. I got to about 250 pages in, mind you this is a big book with 576 pages, and it was so boring! There were new characters with their own chapters that legit came from nowhere, and I didn't have any interest whatsoever (yea I'm looking at you Manon and Sorscha). I really want to know what happens to Celaena and my baby Chaol, so there is a possibility I might pick it back up in the future.
3) Fallen by Lauren Kate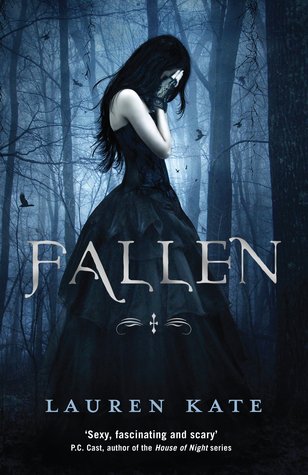 I read attempted this book when I was in my fallen angels phase where those were the only books I would read. I really wanted to like this book but as soon as I started it, the MC just rubbed me the wrong way. She was SO ANNOYING and persistent, teetering on stalker mode. I hardly remember the storyline; it was very forgettable and just wasn't my cup of tea.
4) Falling Kingdoms by Morgan Rhodes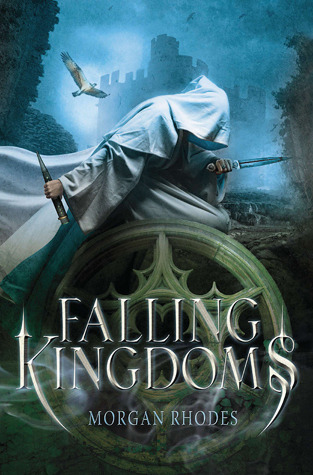 Y'all, please don't hate me! My brother recommend it to me and he was raving about how good it was so I was like, I gotta read this book and moved it up my TBR pile. This book started off pretty good; it was fast paced and it got the story moving in like the first 10 pages. But then, the author started killing off characters left and right and I kept wondering why write that character in for a few pages only to kill them off? I don't know but I was like nah, not for me. Also, there were a lot of POVs which if done well, can really benefit the direction the author wants the story to take. But in this one, I didn't care about a majority of the MCs…oops.
5) The Maze Runner by James Dashner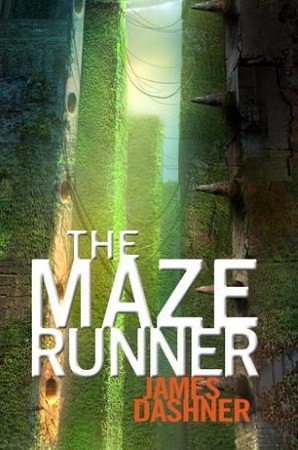 Ugh. I had such high hopes for this one. Did it interest me? Nope. Did I like the MCs? Meh. Do I remember what happened in the pages I actually read? Nada. And sadly, that is all I have to say on this particular novel.
---
Guys, I know I have to stop DNFing books like there's no tomorrow. It's a bad habit that I am trying to break. It should have been one of my New Year's resolution, on the real. I'm trying!
What are your views on DNFing a book? Did you DNF any of these books mentioned or were they one of your favorites? Are you a DNF addict like I am? I would love to know!
Til next time. Happy reading!