Thank you to the wonderful Melanie @Melanie Noell Bernard for tagging me for this delicious book tag! Be sure to check out her blog. 🙂
---
CROISSANT: NAME A POPULAR BOOK OR SERIES THAT EVERYONE (INCLUDING YOU) LOVES
Hush Hush Saga by Becca Fitzpatrick. This was back when I was reading only fallen angel books and I remember devouring this series so fast.  I loved all the books and I especially loved Nora and Patch. It will undoubtedly remain on of my favorites and I plan on rereading it soon!
MACARONS: NAME A BOOK THAT WAS HARD TO GET THROUGH BUT WORTH IT IN THE END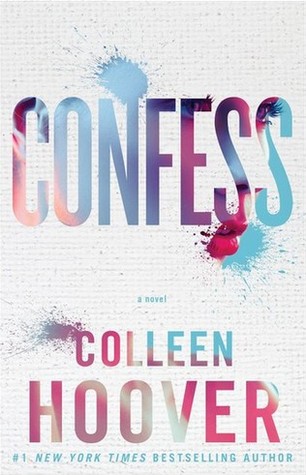 Confess by Colleen Hoover. I guess I'm going to be in the minority vote on this one. I did like this book but it wasn't my favorite. The cover is beautiful and the artwork in the book were amazing but the story just wasn't pulling me in as it did for most people. I was seriously considering DNFing the book, but when I found out about Auburn's kid, I was like I have to finish this book. And I'm glad I did because it was pretty good.
VOL-AU-VENT: NAME A BOOK THAT YOU THOUGHT WOULD BE AMAZING BUT FELL FLAT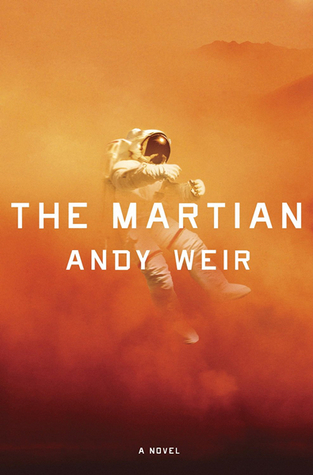 The Martian by Andy Weir. I had such high expectations for this book and boy, did it fall flat. I felt like I was reading a science textbook because almsot 90% of the book is jammed pack with so much scientific facts. Given, the MC had a great sense of humor but this book just wasn't for me. I totally DNF after like 100 pages.
PAIN-AU-CHOCOLAT: NAME A BOOK THAT YOU THOUGH WOULD BE ONE THING BUT TURNED OUT TO BE SOMETHING ELSE
Academy 7 by Anne Osterlund. Reading the blurb nor looking at the cover would tell you this book is science-fiction. The setting is located on a galaxy far far away where their society has multiple planets they could travel to. I wasn't expecting what I got but it definitely turned out to be an interesting read!
PROFITEROLE: NAME A BOOK OR SERIES THAT DOESN'T GET ENOUGH ATTENTION
Smart Girl by Rachel Hollis. This book is the third in a series but it can definitely be read as a standalone. It was published in January of this year and it NEEDS to get more attention. It has everything from love lost to love gained to finding oneself. It was a great book and I can't recommend enough!
CROQUEMBOUCHE: NAME A BOOK OR SERIES THAT'S COMPLETELY COMPLEX.
The Kite Runner by Khaled Hosseini. This book had such complex writing. It dealt with a lot of emotional events and the way Hosseini executed it was beautifully done.
NAPOLEON: NAME A MOVIE OR TV SHOW BASED OFF A BOOK THAT YOU LIKED BETTER THAN THE BOOK ITSELF.
The Fault in our Stars by John Green. This is sorta a stretch because I thought the movie was done well regarding the book. But I liked both the book and movie equally!
EMPANADA: NAME A BOOK THAT WAS BITTERSWEET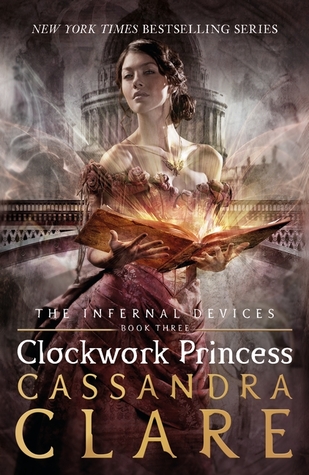 Clockwork Princess by Cassandra Clare. Y'all don't know how much this ending DESTROYED me. It was so perfect yet so emotionally draining. My goodness, I don't remember a time a book made me feel this way tbh. Love love love everything about this series! ❤
KOLOMPEH: NAME A BOOK OR SERIES THAT TAKES PLACE SOMEWHERE OTHER THAN YOUR OWN COUNTRY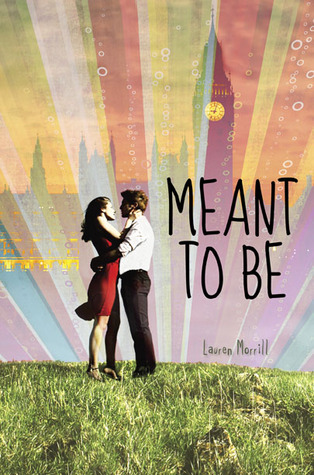 Meant To Be by Lauren Morrill. This book was set in the famous London, England. The story-line put the MCs on a study abroad program so there were a lot of places that was described in detail. Definitely want to visit London someday!
PATE-A-CHOUX: NAME A FOOD FROM A BOOK OR SERIES THAT YOU WOULD LIKE TO TRY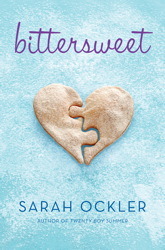 Bittersweet by Sarah Ockler. Gosh I would like to try every type of desert in this book!
"Ginger vanilla cupcakes with chilli-infused dark chocolate cream cheese frosting, dusted with cinnamon."
"Dark chocolate cupcakes with red peppermint mascarpone icing, edged with chocolate and crushed candy canes."
"Miniature banana cupcakes smeared with a thin layer of honey vanilla icing."

"Vanilla cupcakes topped with whipped peanut butter cream cheese icing, milk chocolate chips, crushed pretzels, and a drizzle of warm caramel."
YUM.
---
I Nominate:
Claire @Cup of Books
Shealea @That Bookshelf Bitch
Miguel @The Quirky Reader
Morgan @Bookenstein
Ali @Arctic Books
*You can disregard if you've done this tag before!*
Happy Reading!