"He called it The Bridge because that was how he felt about books. They connected the past and the present, the present and the future. Books brought people together and gave them a path to worlds they would not otherwise experience."
Rating:
---
Genre:  
Christian Fiction* Holiday 
Summary:
"Number one New York Times bestselling author Karen Kingsbury delivers an instant classic with this heartwarming Christmas story about a hundred-year flood, lost love, and the beauty of enduring friendships. Molly Allen lives alone in Portland, but she left her heart back in Tennessee with a man she walked away from five years ago. They had a rare sort of love she hasn't found since.
Ryan Kelly lives in Nashville after a broken engagement and several years on the road touring with a country music duo. He can still hear Molly's voice encouraging him to follow his dreams; Molly, whose memory stays with him. At least he can visit The Bridge—the oldest bookstore in historic downtown Franklin—and remember the hours he and Molly once spent there.
For thirty years, Charlie and Donna Barton have run The Bridge, providing the people of middle Tennessee with coffee, conversation, and shelves of good books—even through dismal book sales and the rise of digital books. Then in May, the hundred-year flood swept through Franklin and destroyed nearly every book in the store.
Now the bank is pulling the lease on The Bridge. Despondent and without answers, Charlie considers the unthinkable. Then tragedy strikes, and suddenly, everything changes. In the face of desperate brokenness and lost opportunities, could the miracle of a second chance actually unfold?
The Bridge is a love story set against the struggle of the American bookstore, a love story you will never forget."
Review:
MERRY CHRISTMAS AND A HAPPY NEW YEAR MY BLOGGING FAMILY! I wish each and every one of you a happy holidays and may it be filled with love, laughter, and cheer. 🙂

Guys, this book was AMA-ZING. It was so heart-warming and it literally had me in tears. I first heard about this book on Hallmark channel because it was adapted to be a movie by Hallmark itself. The trailer looked interesting so I decided to read the book before watching the movie. I'm so glad I read it and now I can't wait to watch the movie. And that book cover is everything, love it!
The story is about Molly and Ryan, two college students who fell in love with each other at the quaint little bookstore named The Bridge, but certain situations kept them from getting together. Now fast forward 7 years later and Molly is living in Portland, relatively successful, but alone and wishing about what could've been with Ryan. Ryan is back in Nashville after his tour with his country band but now is out of a job and still thinking about Molly. Then tragedy strikes and the community of Franklin, along with Molly and Ryan, come together to help the two people who helped them in some way, Charlie and Donna Barton.
I loved everything about this book. The plot was very well developed. It was set up in third person dual POVs and I didn't like it at first. But as I kept reading, it grew on me and I thought it added to the story by the time I finished. The way Kingsbury interwove the past and present, along with different character perspectives was really impressive. Her writing was so beautiful and I loved how she combined inspirational statements throughout the story. It made my heart so happy reading it.
The characters felt so real and relatable. Kingsbury described their emotions and thoughts so precisely. Molly is such a sweetheart. Because of Ryan, she stood up for herself and didn't settle for the "safe" option. She started a foundation to help others and followed her dream to continue playing the violin. Ryan is such a humble person. Because of Molly, he lived his dream of touring with a country band and he was the one who started the book drive to save their beloved bookstore. Charlie and Donna are the owners of The Bridge, and they're lovely couple who cared about their customers. They got to know every one of their customers and helped them in any way they can. Each character now has a place in my heart.
This book was a moving story about love and second chances. I was rooting for all the characters to get their second chance! I would 100% recommend this book to everyone! It was a short read that could be finished in one sitting. I hope y'all pick this book up. 🙂
Happy Holidays guys! Til next time…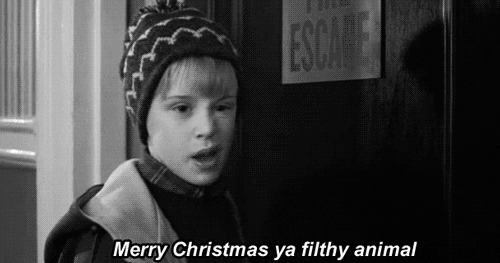 What do you guys think about this book? If you read it, what are your thoughts?
*Picture and summary from GoodReads.*